5-star reviews from satisfied customers
Redondo Beach Dental Center: Your General & Cosmetic Dentist
Are you looking for the right cosmetic and general dentist for you? Dr. Alen Gharibian is your trusted Redondo Beach dentist, from routine check-ups and cleanings to cosmetic repairs. Call us or book an appointment today to get started!
Welcome to Your Family's Redondo Beach Dentistry
You and your family will always receive the best dental care at the Dental Center of Redondo Beach. Dr. Alen Gharibian is our founder and our dentist at the Redondo Beach dental center. He, along with our caring staff, makes sure that you will always feel welcomed, informed, and cared for.
Keep reading to learn more about our services, who we are, and other important information.
Cosmetic Dentist in Redondo Beach
Do you want to get a perfect, celebrity smile? Dr. Alan Gharibian is an expert in cosmetic dentistry. Cosmetic dentistry is any service that helps adjust the aesthetic of your smile. At our bay dental center, you can fix cracks and jagged edges, tooth yellowing, missing teeth, crooked teeth, and more!
Full and Partial Dentures
Dentures are used for multiple reasons: to replace all or some of your teeth, to fill in gaps in your smile, and to help with chewing. Full dentures are a type of cosmetic dentistry that replaces all the teeth in your mouth with porcelain or acrylic teeth. Partial dentures are used when you still have some existing teeth but need to fill in gaps or missing teeth.
Veneers and lumineers are both excellent ways to get straighter, whiter teeth. Veneers and lumineers are thin shells of porcelain that are applied to the surface of your teeth. They repair any blemishes, fix cracks and damage, then straighten your teeth.
Even if you have pearly white teeth, you need to have a routine tooth cleaning at least once per year. Our teeth cleaning services will guarantee that your teeth are clean and healthy. We will get rid of buildup, make sure you are free from gum disease or gingivitis, and treat any issues that we find along the way.
Family and General Dentist in Redondo Beach
Is it time for your annual check-up? Are you having tooth pain? Dr. Alan Gharibian in Redondo Beach is the right choice for you. At our dental center, you can trust that we will provide quality, comforting general and family dental care. From teeth cleaning to gum disease treatment and tooth pain treatment and care, our practice has everything you need.
Porcelain crowns are another type of general dental service provided at our Redondo Beach dental center. Dental crowns cap your damaged tooth to restore its strength and appearance. Crowns are often performed when restoring cracked, discolored, misshapen, or weak teeth. Most commonly dental crowns are made from porcelain but can also be created from metal, resin, and certain ceramics.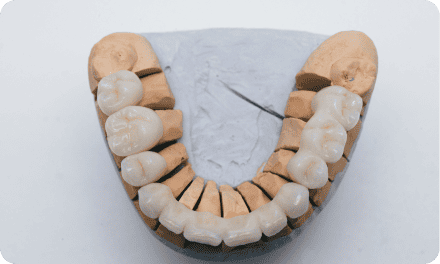 Gum Disease Treatment and Prevention
Gum disease happens from improper flossing and brushing, eating or drinking unhealthy foods, and smoking, and can also be hereditary. The first signs are typically swollen, sore, or bleeding gums. Our expert dentist will help treat gum disease if you have it or help you learn how to prevent it.
What Makes Our South Bay Dental Center Special?
Are you wondering why you should choose our dental center over our competitors? The Dental Center of Redondo Beach is a special, unique place that offers the care you cannot find anywhere else.
Advanced Care Techniques
Dr. Alan Gharibian and our staff always stay up to date with the most recent dentistry technology. Our office uses advanced care techniques for every treatment that we do. This way, we can ensure that everyone, no matter their age or dental health, will receive quality treatment. No matter if it is a routine cleaning, an important cancer screening, a cosmetic dentistry procedure, or gum or tooth disease treatment, we will always use top-notch treatment technology.
Helpful Flexibility
As part of our family, we value you. We know that one way to ensure you get the care you deserve is to be flexible. We accept almost every form of insurance and offer flexible payment plans. Our office is also open from 9 am to 6 pm so you can always find a time that works for you. Contact us today to learn more about our flexibility with payment, how to schedule an appointment, or to learn more about the care that we offer.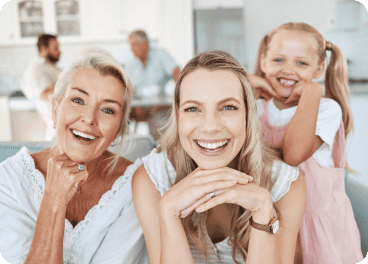 Part of a Family
At the Dentist Center of Redondo Beach, everyone is family. That means that we always want you to feel safe and get only the best care. We use the latest dentistry technology and treat every service with the same level of quality and care. Our care team's goal is to always make sure you are healthy and happy, ensuring you have the best dental experience possible.
Why You Should Choose Dental Center Of Redondo Beach
You are all warmly welcome to the Lawndale family dentistry. Get ready for the best treatment by Redondo Beach Dentist, Dr. Alen Gharibian who is the founder of Redondo Beach dental center and Lawndale dental clinic. Furthermore, here is a brief video explaining the details better.
Meet Our Dentist at Redondo Beach Team
Our Trusted Dentist
Dr. Alan Gharibian, DDS, is dedicated to ensuring that you and your family receive the best dental care in Redondo Beach. He is certified in both cosmetic and general dentistry, making him qualified to perform any dental treatment you need. He has had extensive training in dental implants, dental surgery, TMJ treatment, root canals, and advanced cosmetic dentistry.

Dr. Alan Gharibian is also a California native and a valued member of the Redondo Beach community. He received his doctoral degree in dental surgery at the University of Southern California, where he then served as a member of the faculty for two years before he founded the Dental Center of Redondo Beach. This, combined with his many years of experience, makes him the dentist that you can trust for all your dental needs.
Share Your Dental Experience
Leave a Review on Google, Facebook, Yelp, and Trustpilot! Your feedback at Dental Center of Redondo Beach helps us serve you better and guide others in finding exceptional dental care.

Leave your review and let the community of the South Bay area know how we did.
Frequently Asked Questions
What Insurance Do You Take?
We want everyone to have access to quality dental care. That is why we accept the most common insurance plans. Some insurances that we accept include, but are not limited to: Aflac, Delta Dental, Blue Cross Blue Shield, AARP, Anthem, Cigna, Metlife, Aetna, and United Health Care. Visit our insurance page to view a full list of the insurance companies that we accept.
Do You Offer Flexible Payments?
We understand that not all our Bay Dental Center patients have insurance or an insurance plan that pays for all their dentistry. To help guarantee that all our community members can have access to insurance, we offer flexible payment plans. You can pay with Visa, MasterCard, Discover, and American Express or choose to use Care Credit, Lending Club, or Sunbit which are flexible payment options. Visit our Finance page for more information. 
How Do I Set Up an Appointment?
Appointments can be set up online or over the phone. To set up an appointment online, visit our Appointment link. The online booking process is quick and easy–choose what day and time are best for you, enter your information, and submit! To set up an appointment over the phone, call our office at 310 921-3938.